Solar PV - Powering the Way Forward
Experts in Energy Solutions for Residential, Commercial and Farming
Solar PV - Powering the Way Forward
Experts in Energy Solutions for Residential, Commercial and Farming
Reduce your
Carbon
Footprint
Fast
Return on
Investment
Grants
up to €2400
Available
Welcome to JM Energy Savings
JM Energy Savings have been saving money for residents, farming community and businesses throughout Ireland since 2008, helping customers switch electricity and gas providers.
We offer solar PV panels for residential, commercial and farms to generate their own power with the latest generation solar PV panels, an environmentally friendly tool for saving money and reducing energy costs.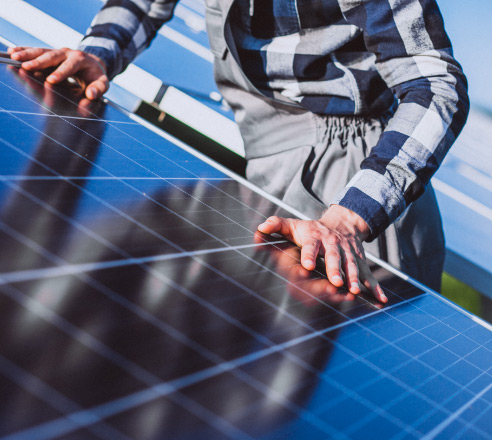 Up To €2,400 Of SEAI Grants Available
JM Energy Savings - Energy Solutions You Can Trust
Why Choose Solar PV from JM Energy Savings
Solar PV Panels allow you to generate your own electricity to power your home, store in a battery for use later, make hot water, charge your car or sell to the grid. Solar panels are a smart solution for protection against rising energy costs, security of supply, carbon footprint reduction, typical payback in under 5 years. JM Energy offer a cost effective, experienced, trusted service.

Experience in Energy Solutions
We have been helping clients to save on energy costs since 2008.
25 year Warranty
Peace of mind as panels come with a 25 year performance warranty.

Value for Money
Matching the installation to your requirements, ensuring minimum cost and best ROI.

Happy Clients
We have become a trusted supplier to many of our clients as can be seen in the reviews below.

Clean, Professional Installation
SEAI registered installers. Clean, tidy and done in one day.

Free Consultation / Free Quotes
Unsure about Solar PV? We provide a free, no-commitment consultation and quote.
Residential Solar PV Panels
Solar PV Solutions
for Your Home
Commercial Solar PV Panels
Solar PV Solutions
for Your Business
Agricultural Solar PV Panels
Farm Electricity
Costs Reduced
Community Solar PV Panels
Solutions for Schools,
Halls, Clubs & Churches
How Our Solar PV Systems Work
Safety and Regulatory Certificates
What People Say - Customers Reviews
John and his team are brilliant to deal with and I highly recommend them and he's always on the phone for any questions or advice you need.
I couldn't be more than happy with JM Energy. My experience from start to finish was very straight forward. I don't think that we've ever had a more professional outfit coming in doing a job.
The grant application is very simple. I simply needed my ESB number and John guided me through the application. I got immediate confirmation and the repayment system is straight forward.
We applied for the TAMS grant. We had no issues with getting it really. We're getting a saving in our electricity bills no1, and no2, it's heating hot water for us.
Read Our Latest Posts and Check out our Facebook

Power your Farm with Solar Electricity Solar PV electricity is one of the world's most reliable forms of renewable energy and it is gaining popularity in the agricultural sector in
Read More

Microgeneration Scheme | Sell your excess power to the grid. Approved by the Cabinet in December '21, the Microgeneration Scheme will allow home owners and businesses to receive payment for
Read More